To The Hour watch cases offer luxury protection. Here's how they're made: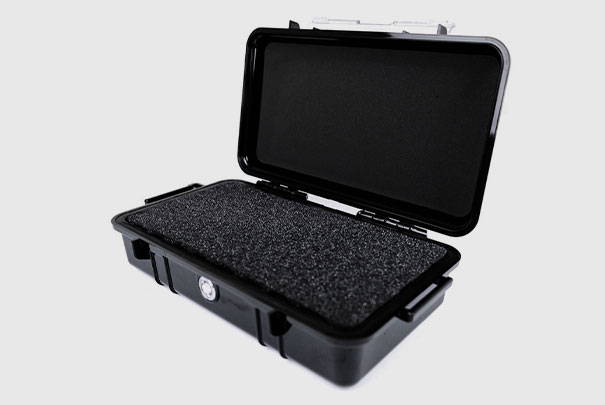 Uniting beauty and strength
The main component of To The Hour watch cases is the world-renowned Peli™ case. A 40-year established brand of watertight hard cases manufactured by Peli™ with Copolymer Polypropylene, using an open cell core and solid wall construction, ensuring maximum robustness and resilience.
The Elements and Vault ranges utilise the flagship Peli™ Protector range, while the Enigma range makes use of the Peli™ Micro Case.
Every Peli™ case used by To The Hour is waterproof, dustproof, crushproof and virtually indestructible. Peli™ are so confident in the quality of their cases that each one is covered by the famous Peli™ Lifetime Guarantee, meaning if the case should break, it will be repaired or replaced for free, for life.
"You break it, we replace it. Forever."
Waterproof
Lifetime Guarantee
Indestructible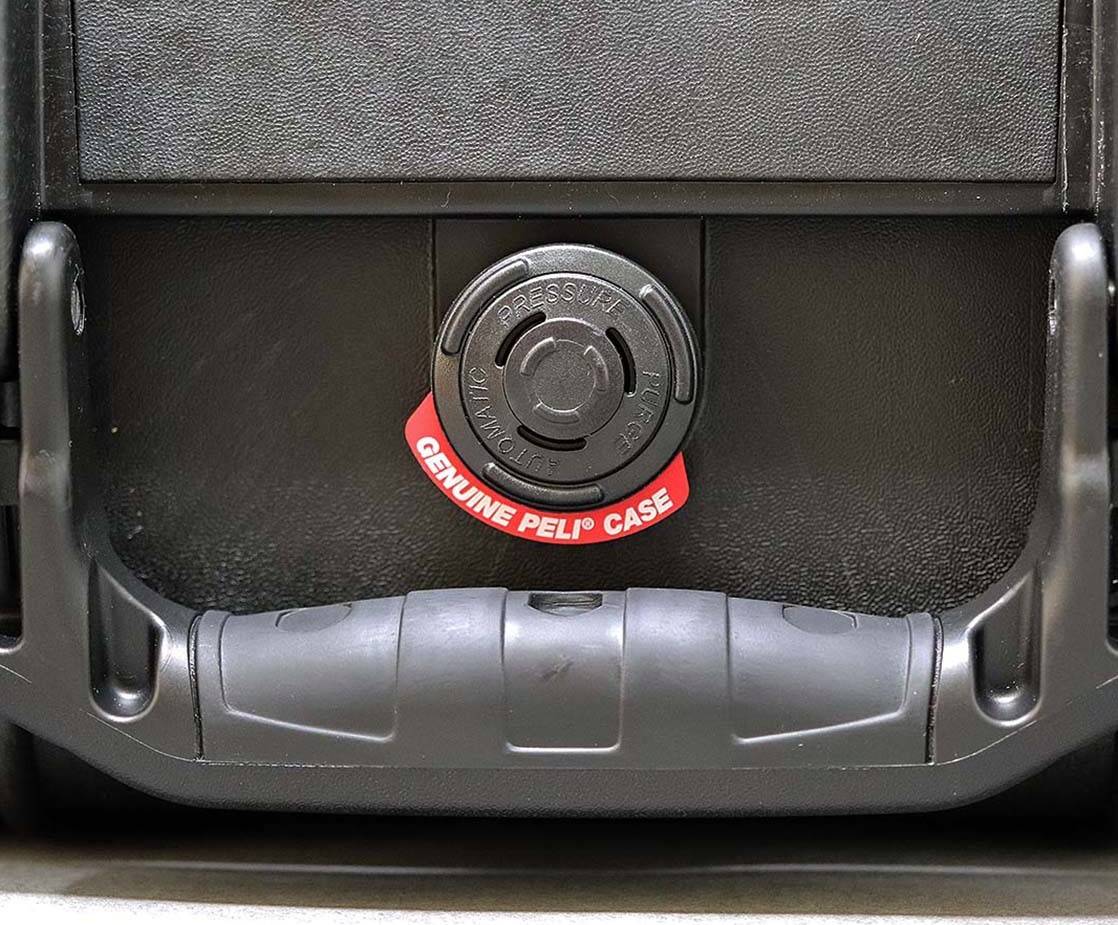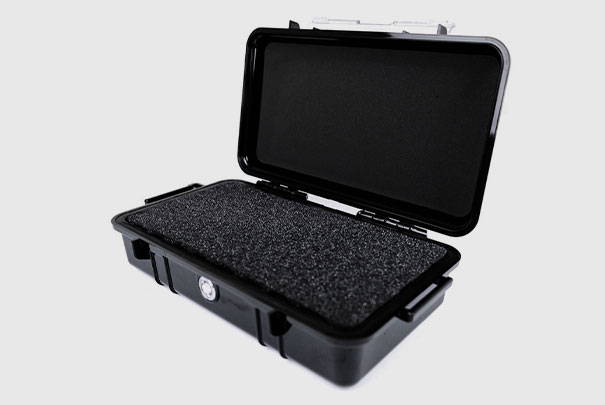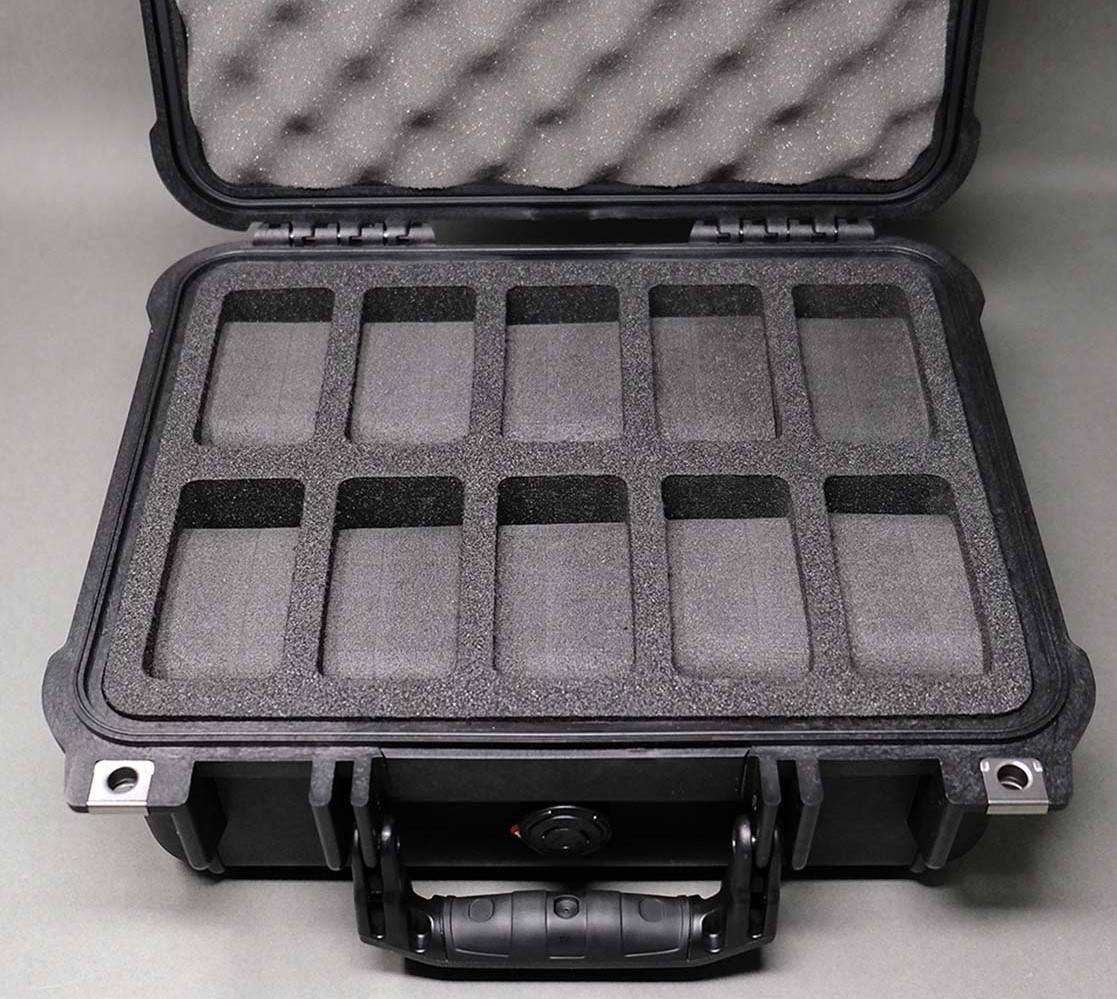 To The Hour base inserts comprise of three components – the upper, the lower and the lid.
The upper layer is made up of a layer of high-quality, closed cell LD33 foam. This layer is cut with a water jet to remove unwanted areas, while the lower foam is simultaneously CNC routed to produce the multi-level pockets required.
Once both items are finished, they're bonded together to create the complete watch insert.
A convoluted 'egg box' style foam sits in the lid of the case to protect the watch faces.
Impact Resistant
Protective Cushioning
Snug Fit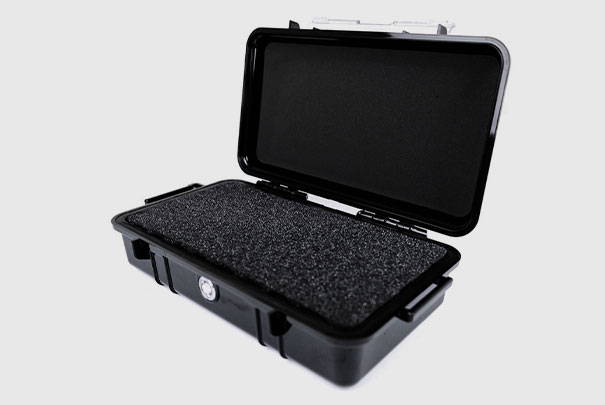 Each case comes complete with two sets of watch pillows in varied foam density to accommodate different watch strap sizes. The default set of pillows is manufactured using a firmer LD33 foam, while the second set utilises a condensable HLB foam.
Choice of pillow
firm fit
condensable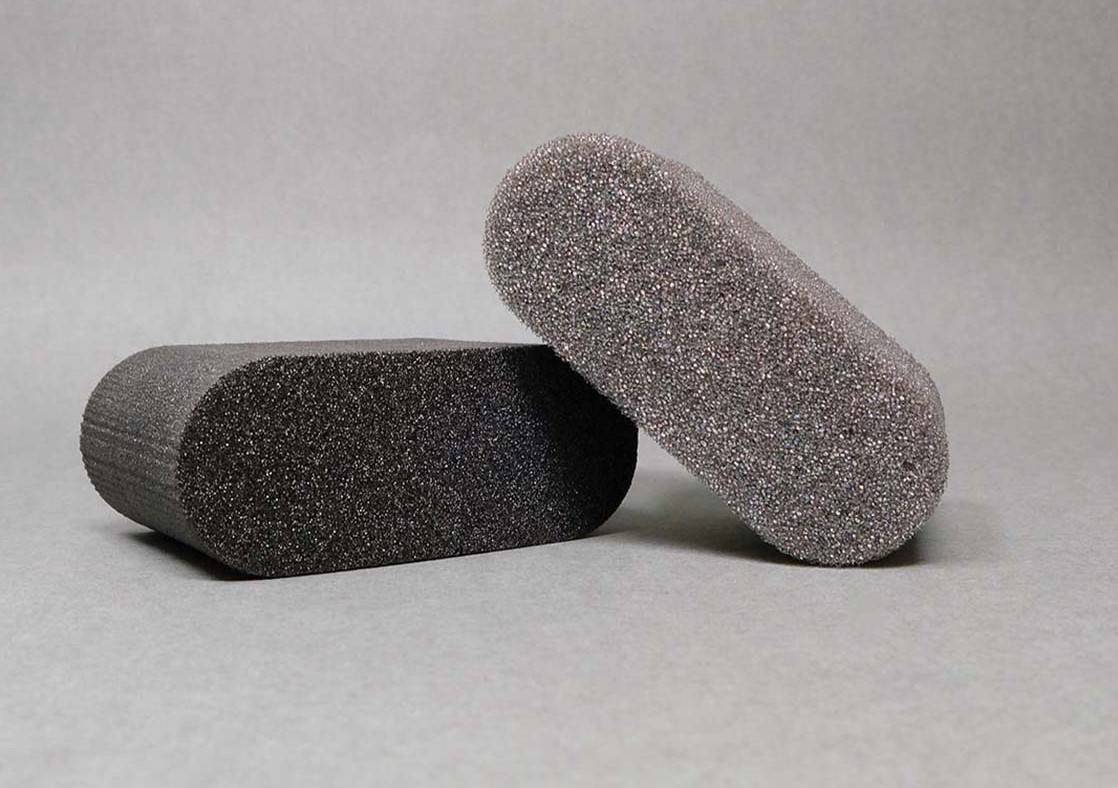 You break it, we replace it. Forever.
Each case is covered by the Peli™ Lifetime Guarantee, so if your case should break at any time, we'll happily replace it at no extra cost.